Gallery NAGA group show June 4 - 9, 2021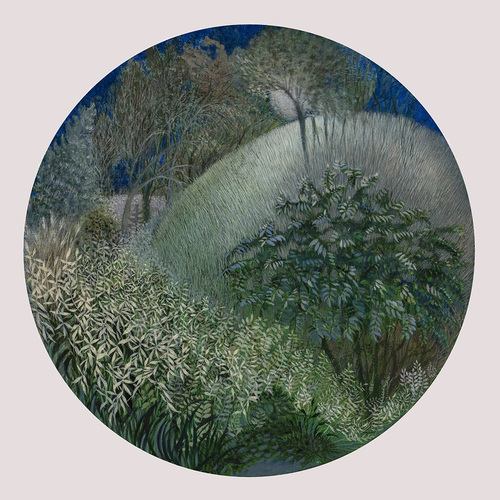 Night Vision: Nocturnal Musings by NAGA Artists, June 4 - July 9
Gallery NAGA, 67 Newbury Street, Boston, MA
Above: Orb, oil on linen on board; 16" diameter, 2021.

---
Alden Gallery show September 3 - 16, 2021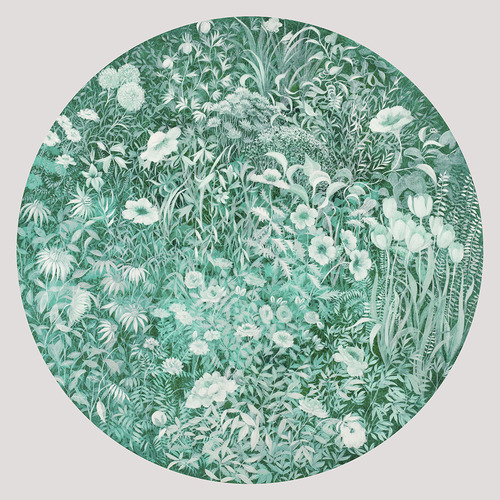 Works in the round at the Alden Gallery, 423 Commercial Street, Provincetown, MA; September 3rd through 16th.
Above: RP1, oil on linen on board, 32" diameter, 2021
---
Bargain Alert: MassArt Auction 2021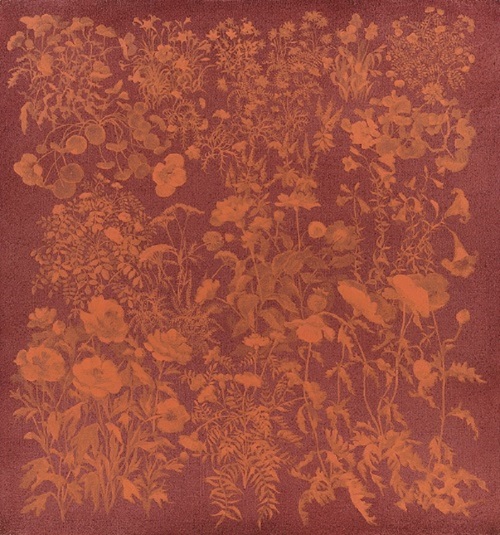 Pangloss IX is lot #9 in MassArt's upcoming 2021 live auction. Bidding begins at 8PM on April 10 but you must pre-register on BidSquare. Click on image to link to auction site where you'll find many more photos of the painting, and you can get details about bidding. This 30x28 inch painting was exhibited in September 2019 at my Mal de Fleur show at Gallery NAGA, Boston, and is framed.
---
---
BARGAIN ALERT: MassArt Auction 2020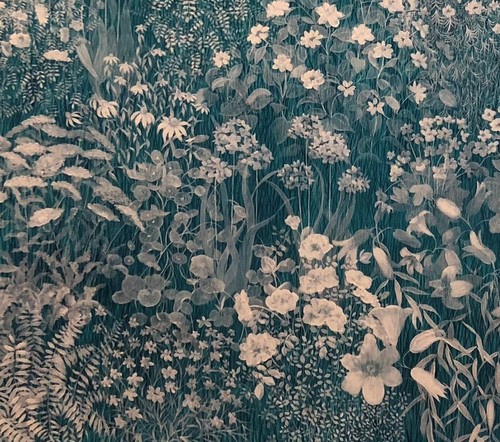 I have two paintings in the MassArt Auction. Bidding closes Saturday April 25 at 9:30PM. The all-virtual event includes lots of great art and raises support for MassArt. Here are details/links for my pieces:
Pangloss XVI , Lot 21 in the live auction beginning at 8PM
(5'x5') oil on linen work from 2019. It was exhibited in September at Gallery NAGA in Boston and made a cameo in New England Home Magazine this January. The opening bid is set at 60% of the listing price. Direct link:
Pangloss VI, Lot 312 in the silent auction is 12"x32" not including the custom-made frame. It was created in 2018 and exhibited at the Alden Gallery in Provincetown that year, and Gallery NAGA in 2019. Once again, the opening bid is at a discount. Direct link:
https://www.bidsquare.com/online-auctions/massachusetts-college-of-art-and-design-foundation/alice-denison-m07-pangloss-vi-1720402